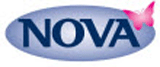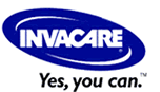 Accreditation:
Accredited by Healthcare Quality Association on Accreditation.
Approved by the US Department of Health and Human Services for participation in Medicare and Medicaid.
Communities We Serve:
Harris County, Montgomery County, Liberty County, Waller County, Fort Bend County, Brazoria County, Chambers County, San Jacinto County, Houston, Humble, Atascocita, Kingwood, Spring, Huffman, Crosby, New Caney, Porter, Livingston, Splendora, The Woodlands, Sugar Land, Rosenberg, Pearland, Friendswood, League City, Clear Lake, Pasadena, Dayton, Cleveland, Conroe, Magnolia, Tomball, Hempstead, Brenham, Katy, Stafford, Missouri City, Richmond, Baytown, Channelview, Deer Park, Seabrook, Channelview, La Porte
Languages We Support:
Houston Stat Medical commitment to our patient:
Exceptional Customer Service and Qualified & Knowledgeable Setup Technician.
Total Quality Guarantee: All equipments and supplies bought from Houston Stat Medical comes with Full Manufacturer's Guarantee.
Houston Stat Medical commitment to our Referral Source:
Order Received Fax Confirmation to let you know we received the order.
Call patient to let him/her know that we have the order.
Flexible schedule to accommodate patient's busy schedule.
Delivery to home/hospital and Setup by qualified Setup Technician.
Delivery/Setup Completed Fax Confirmation to let you know when and what time order was completed.
Selective followup call to patient for any questions or/and satisfaction survey.
2 to 3 hours turn around time on ASAP/Urgent order.
24 hours/365days support service for equipment failure or simply question on how to use the equipments.
On-going training for office staffs/setup technicians.
Yearly background check & random drug test on all employee.
Random surprise audit on office staff and setup technician.
Yearly performance review on all employee.
Section 1557 of the Patient Protection and Affordable Care Act:
Section 1557 is the nondiscrimination provision of the Affordable Care Act (ACA). The law prohibits discrimination on the basis of race, color, national origin, sex, age, or disability in certain health programs or activities. Section 1557 builds on long-standing and familiar Federal civil rights laws: Title VI of the Civil Rights Act of 1964, Title IX of the Education Amendments of 1972, Section 504 of the Rehabilitation Act of 1973 and the Age Discrimination Act of 1975. Section 1557 extends nondiscrimination protections to individuals participating in:
Any health program or activity any part of which received funding from HHS
Any health program or activity that HHS itself administers
Health Insurance Marketplaces and all plans offered by issuers that participate in those Marketplaces
Our Statement: