Click here for more info...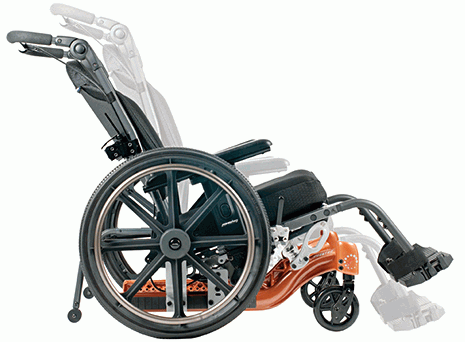 Fuze T20 Manual Tilt-in-Space Wheelchair
20 degrees of tilt with no knee rise
Tilt for positioning and improved posture
Foot and hand propel in tilted position
Maneuverable short wheelbase
Adjustable axle and seat height
Sleek durable frame with attractive finish
Transit-ready option
Click here for more info...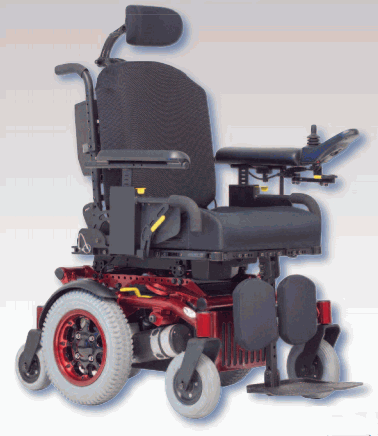 The Alltrack R Series is a "Hybrid" rear-wheel drive power wheelchair that has become an excellent
choice for active people spending time outdoors. Make no mistake about it; this rear-wheel drive
power wheelchair is unlike any other in the industry as it offers much improved posterior and anterior
stability along with enhance traction for all types of users. This unique "Hybrid" design combines
exceptional directional stability at high speeds in all types of environments usually only found on
rear-wheel drive chairs. It also adds optimal center of gravity, traction and stability usually only found on
mid-wheel drive chairs, and this without requiring any adjustments. Its interactive 6-wheel suspension
along with the seat suspension both enhance the stability, mobility and comfort for the user like no
other power wheelchair.
Click here for more info...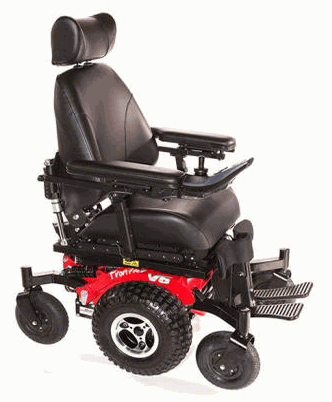 The Frontier V6 is a highly versatile series of 5 mid-wheel chairs and rear and front-wheel drive chairs. With 1 base and 7 configurations, the V6 can fit any lifestyle without boundaries.